Sgt. Procario
>>
Pre-War
|
Training
|
Plane Crew
|
Docs
|
Post-War
|
Photos
Training at Scott Field, Illinois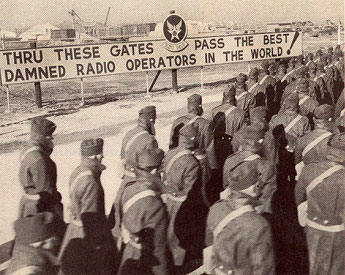 After Basic Training in the Army Air Force in Miami Beach, Florida, Rudy Procario went to Scott Field, Illinois, for training as a Radio Operator.
From there he went to Alliance Nebraska Army Air Force Base where he celebrated his 20th birthday on June 6th, 1944 — D-Day.
After a visit to Denver and a furlough in October of 1944, he was sent Overseas on December 31st, 1944.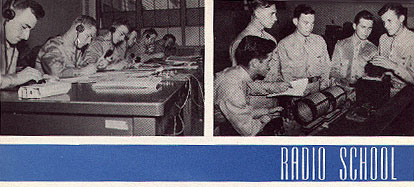 Sgt. Procario >> Pre-War | Training | Plane Crew | Docs | Post-War | Photos