Sgt. Procario
>>
Pre-War
|
Training
|
Plane Crew
|
Docs
|
Post-War
|
Photos
Sgt. Rudy Procario — Post-War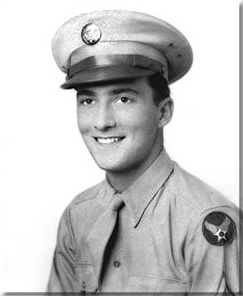 The Sgt. becomes a Doctor
Upon being discharged from Fort Dix, New Jersey on January 27, 1946, Rudy Procario returned to Manhattan College as a Pre-Medical Student in February 1946.
It was in Biology Lab at Manhattan that he met his life-long friend, Al Sheridan, who was also a veteran of the war and later married Rudy's younger sister, Elaine Procario.
After graduating from Manhattan College in June of 1948, he went to Philadelphia Medical College and graduated in 1952. He became House Physician at Westchester Square Hospital from 1952-1955 and later practiced Medicine and Surgery from 1956-1970.
| | |
| --- | --- |
| In 1970, he entered Mt. Sinai Hospital Services for Residency Training in Psychiatry. He finished his Residency in 1973 and practiced Psychiatry until he retired from Rockland Psychiatric Center in 1996. His 76th Birthday was celebrated at San Domenico's Restaurant. (Click here to See Photos.) | Graduation from Manhattan College June 1948 R. Procario (Center) Al Sheridan (Left) Note: For Close-Up Place mouse over image |
Sgt. Procario >> Pre-War | Training | Plane Crew | Docs | Post-War | Photos